Welcome to Shibusa
At Shibusa we believe that business agility is key to prosperity in a world in which the rate of change is unprecedented in the history of business. We work with Leaders to help find strategic clarity and use the practices of Agile, Lean and Net Promoter to internally disrupt for competitive advantage.
Learn More
About Shibusa

Shibusa is a Japanese word, which means elegant simplicity in design. It is our business to provide services to help transform your business with pragmatic strategies, leveraging simple practices and techniques and supported with hands on coaching for you and your team.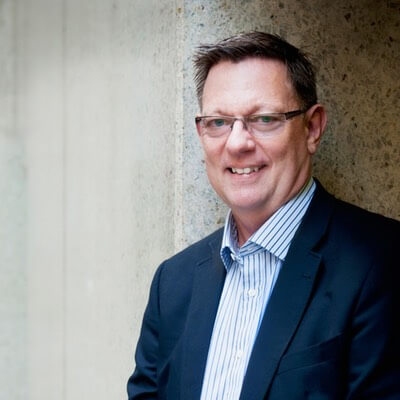 Meet Paul Detheridge
Over a 30 year career in project, consultancy and executive roles Paul has come to understand that successful businesses generate differentiation by focusing on a few simple, common sense things. Simple, clear strategy backed by a laser like focus and strong execution.
"My vision for Shibusa is that it brings highly capable outcome focused people together to work on transformational change programs that deliver to customers real measurable outcomes for the smallest possible investment".
Clarify >  Visualise > Communicate > Collaborate > Accelerate
From our Clients

Bravehearts were so lucky to find Shibusa at a time when we really needed a new and exciting forensic roadmap to ensure we reached our 2020 Vision. We were looking for something practical, pragmatic and effective to reboot the energy and positivity levels of our incredible team. Shibusa is helping Bravehearts to embed Agile practices to manage and deliver the objectives of our 2020 program and it's working. Paul has helped us leverage the Agile way of working to support collaboration and transparency and has delivered a clearer view to each of our team of their individual roles as well as the overall doability of the 2020 Vision that drives Bravehearts vision to ensure Australia becomes the safest place for children. The Agile approach is not rocket science but it challenges so much of what is normal practice in ways that inspire, engage, energise and empower. Implementation of Agile is transforming the way Bravehearts operates. I would recommend Paul to any organisation that needs to empower its management and staff to deliver with a smile on their face. Hetty Johnston AM
Like all good relationships, it starts with a conversation. Shibusa's experience and matter of fact approach was essential in assisting my executive team acknowledge the current state and build the vision and strategy for the future. On top of that, Shibusa assisted in developing the skills needed to get us there. Coaching our staff to use Lean methodology and Agile techniques will equip us to deliver a modern public service – that enables a great department that delivers for Queensland. Evan Hill
Contact us
Start a conversation with us about how we can help you and your leaders start a transformational change.